Tibetan Life News

The Tibetan Life News Blog is my mini-journal about Tibetan Life. It lets you know whenever any new Web pages appear on Tibetan Life, telling you about new and interesting Tibetan stuff.

To subscribe to my Tibetan Life News blog (no e-mail necessary), right-click on the orange RSS button (see bottom buttons to the left) and then paste the URL into your RSS reader.

Or click on the Google, My Yahoo!, My MSN or Bloglines button if you keep a personalized home page there.

If you are not sure what RSS and blogging is all about, click on the question mark in front of 'Subscribe to this site'.
Once you start, you will be amazed at what RSS can do.
Would You Like To Be Part Of This Blog?
Become part of the Tibetan Life Blog! Simply tell your favorite story by clicking here! Your story becomes part of this blog (which shows the site's most recent pages) and a permanent part of TibetanLife.com for others to read! And I'll tweet your Web page at my Twitter account and add it to my Facebook page too!

Enjoy... this is fun!
Oct 03, 2016
Colors of Tibetan Terriers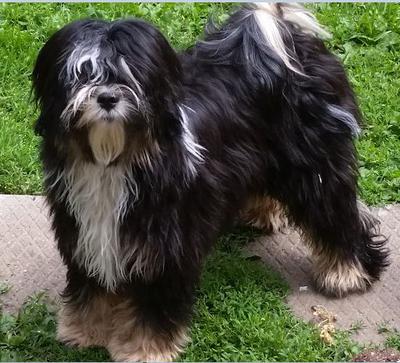 I breed Tibetan Terriers. I am often asked what colors TT's come in. My answer is that they come in every color of the rainbow except green and purple,