Travel To Tibet
Travel To Tibet is done for many reasons. Some people want to see the physical beauty of the Tibetan plateau, Lhasa and the Potala palace of the Dalai Lamas, the yaks and beautiful landscapes. Some think that it's one of the romantic travel destinations. Others wish to experience the ancient culture, Buddhist pilgrimage sites and hidden caves of the great masters. While other people more concerned with the welfare of the Tibetan people will go quietly or secretly to document what is really happening to further be able to help this great nation gain the basic freedoms it so justly deserves.
Have you traveled to Tibet? Tell us all about it...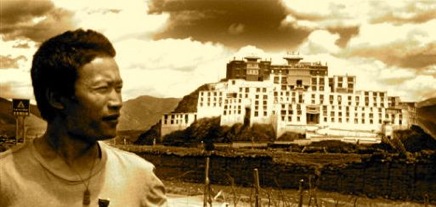 Have A Great Travel Story?
Just fill in the form below to share, it's easy!
What Other Visitors Have Said
Click below to see contributions from other visitors to this page...

Tibetan Trips of my heart in this Life!! Not rated yet
Tashi Delek!
I been to Tibet 2 years ago...I start from Thailand to Laos - China - Tibet and Nepal...I made ​​a 3-day permit into Tibet. It was another …
Strong Tibetan Spirit Not rated yet
It was the winter of 1994. To go to Tibet was a new experience and exciting for me. It was not easy to go there. There are numerous obstacles on this adventure. …
Tibetan Trip Not rated yet

I visited Tibet during my study time in October 2005. It was an exchange research program between my university in Germany and China. I was there to …
My Travel To Tibet Not rated yet

Tibet has always fascinated me as a place that cannot be reached. Any serious traveler you met in China wanted to go there. Almost everyone I met at …





Return From Travel To Tibet To Tibetan Life Homepage