Tashi Delek!
Welcome to Tibetan Life's E-Zine
---
Season's Greetings!
We here at Tibetan Life would like to wish everyone a very jolly holiday season!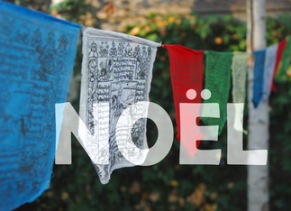 ---

You might know this already but Tibetans don't celebrate Christmas. Their main annual celebration is on the Tibetan New Year. In 2011 the Tibetan new year falls on March 5th. The date changes every year!

Check out these pics from this years 'Losar' party.


---


Please follow us on Facebook or Twitter


---
Questions & Answers
Each month, The Tibetan Life e-Zine is created by you with the questions you send me. Do you have a question, comment, or something else that you would like to share with our growing community of Tibetan Life fans?




Recent questions which have been answered:
How do you translate the word 'Equanimity' into Tibetan?
Any books on Tibetan tattoos available?
What are auspicious symbols?
The Tibetan flag is very colorful, what do all the colors mean?
Who was the very first Dalai Lama?
---
A Short Tibetan Buddhist Teaching...
Christmas Dharma by Lama Thubten Yeshe
When we see each other again on Christmas Eve for the celebration of Holy Jesus' birth, let us do so in peace and with a good vibration and a happy mind. I think it would be wonderful. To attend the celebration with an angry disposition would be so sad. Come instead with a beautiful motivation and much love. Have no discrimination, but see everything as a golden flower, even your worst enemy. Then Christmas, which so often produces an agitated mind, will become so beautiful.


When you change your mental attitude, the external vision also changes. This is a true turning of the mind. There is no doubt about this. I am not special, but I have had experience of doing this, and it works. You people are so intelligent, so you can understand how the mind has this ability to change itself and its environment. There is no reason why this change cannot be for the better.


Some of you might think, "Oh, I want to have nothing to do with Jesus, nothing to do with the Bible." This is a very angry, emotional attitude to have towards Christianity. If you really understood, you would recognize that what Jesus taught was, "Love!" It is as simple and as profound as that. If you had true love within you, I am sure you would feel much more peaceful than you do now.


How do you normally think of love? Be honest. It is always involved with discriminations, isn't it? Just look around this room and see if anyone here is an object of your love. Why do you discriminate so sharply between friend and enemy? Why do you see such a big difference between yourself and others?

Read more...


---
Tibetan Tattoo Of The Month Contest!

Next month we will hold a Tibetan tattoo contest. The winner will receive a free 'Tibetan Tattoos Sacred Meanings And Designs' E-book. Details will be announced in the next issue of Tibetan Life so stay tuned....



---
Tibetan Tattoo Translation Of The Month!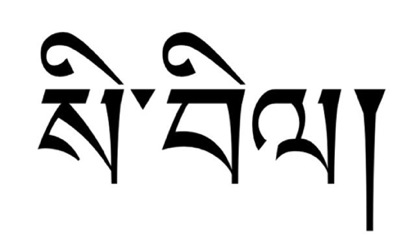 This month's first name translation is 'Sybil' from California. Thanks for the request Sybil. Please send us a pic when you get your tat done!

If you would like to see your first name written in Tibetan here in the Tibetan Life e-zine, just ask. Every month one lucky name will be featured...


---
New Tibetan Tattoo E-book
Time Is Running Out!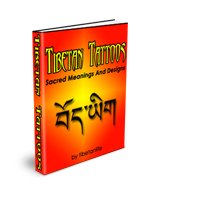 Thank-you so much for the great response to the launch of the 'Tibetan Tattoos Sacred Meanings And Designs' E-book! I am so happy that you like it!

For those of you who missed out, the e-book is still on sale until December 25th midnight for only $19.95. After that the price goes up to $29.95 so get it now!

Usually tibetan translations cost about $20 for 1 to 3 words so this 56 page e-book chock full of translations and designs is a fantastic deal!


---
Want can you do to help Tibet?
Check out the following web sites and take action!


Students for a Free Tibet

International Campaign for Tibet

Tibetan Centre For Human Rights And Democracy


---
If you would like to know how...
I made this fantastic web site all by my non-geeky self, check out the link below...