Tibetan Tattoos
So Many Tatts, So Little Time...
Tibetan tattoos are becoming more and more popular these days. There is such a variety of design and script available. From ancient Buddhas from Tibet, prayers and mandalas to mantras, names and Buddhist auspicious symbols, there's something for everyone.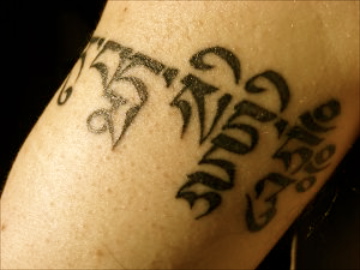 Click here for Tibetan Tattoos

Courtesy of Tashi Mannox


Click here to meet a Tibetan tattoo artist from Tibet



Tibetan Tattoos Translations for:
Zodiac Symbols | Gemini | Strength | Leo | Eternal | Equanimity | Peace | Sister




Click here for Buddha Tattoos



Discover your dream tattoo...




On this page is a picture of a friend of mine from Amdo, Tibet. He made this tatt himself. (and looks quite proud of it!) As Tibet is known as the land surrounded by snow mountains, a Tibetan guy can be called a snowboy.


Click here for Homemade Tattoos


Have a great tattoo?




Click here for Homemade Temporary Tattoos
It's a very good idea to try out your new tattoo with temporary ink first before going under the needle. Is it really you? Will you still love it in 50 years?!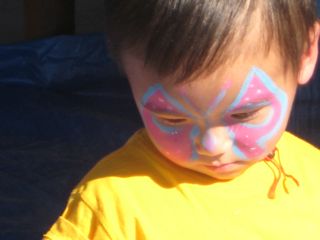 Click here for Tibetan Baby Tattoos!
Everyone loves Tibetan baby pictures. Take a look here for some gorgeous girls pretending to sport tattoos like their older brothers!








Om Mani Padme Hum Tattoo Pictures


A Tibetan Tattoo can be written in circles, horizontally, vertically or any other way your imagination can think of. This gorgeous tattoo circle design means 'Temple of Palden Lhamo' or 'The Venerable Goddess Of The Temple' (A Tibetan Buddhist temple).
Check it out here. here.

Free Tattoos Designs - Peace

Return to Tibetan Life Homepage

14th Dalai Lama | Brief History of Buddhism | Tibetan Moon | Your Tattoos