Tattoo Names, Free Tattoos Designs
First Names Tattoo Designs
Tibetan Tattoo Names - Want to tattoo your name in Tibetan script? Check out the cool tattoo designs names here. Tibetan Tattoo Names look beautiful and unique. Consider one for your next tattoo. Get a tattoo name design of your own first name, nickname, your child's or partner's name.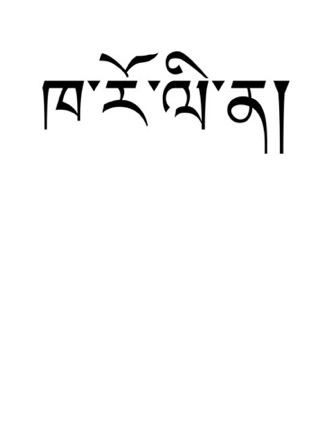 Picture of Tibetan Tattoo Names - Carolina
Do you have a Tibetan tattoo that you want to share with us?
You have a beautiful and unique Tattoo, we know you are dying to show it off. Come on now, don't be shy, let's hear about it!
What Other Visitors Have Said
Click below to see what other visitors to this page have said...

Tibetan Tattoos - Anita Not rated yet
I HAVE BEEN SEARCHING BUT CANNOT FIND OUT HOW TO WRITE THE NAME ANITA OR BRANDON IN TIBETAN. I WOULD LOVE TO HONOR MY MOM AND SON WITH THERE NAMES TATTOOED …
Tibetan Tattoos Designs

Return from Tattoo Names To Tibetan Life Homepage