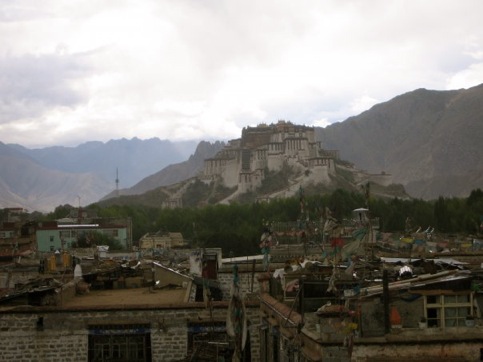 I have not yet traveled to Tibet so I cannot tell you about the holy capital, Lhasa from direct experience. I have had the opportunity to go of course but I won't go until my husband is able to travel and then we will go together, hopefully to a more humane and free Tibet.
My friends who have returned say that despite the Chinese governments huge efforts to dilute the culture of Tibet by bringing in thousands of Han immigrants on a daily basis, some parts of Lhasa are still beautiful and magical.They also find it very sad that there are Chinese police and security cameras everywhere.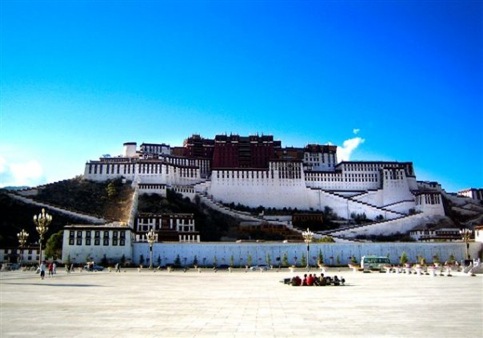 One such magical place is of course the Potala palace, the winter home of His Holiness, the 14th Dalai Lama of Tibet. The majestic structure stands proudly over the city and is the most widely recognized landmark on the Tibetan plateau. It contains the history of the Dalai Lama legacy.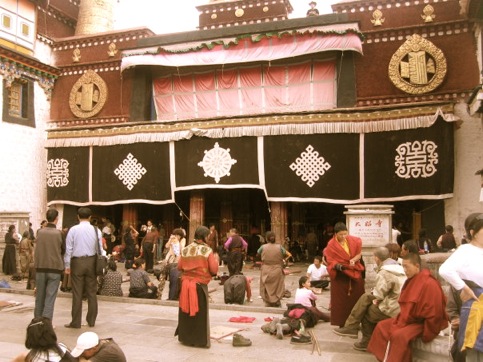 The Jokhang means 'House of the Jowo' because it houses the precious Jowo statue.
This statue, Jowo Rinpoche is of Sakyamuni Buddha or Jowo Shakamuni at age eight apparently designed by Lord Buddha himself.
The Temple, located on Barkhor Square in the old section of Lhasa was built especially to house the precious statue. Many Tibetan people prostrate in front of the Temple every day.




Return from Tibet Capital to Tibetan Life Homepage