Who is the 14th Dalai Lama?
...and what does he mean to the Tibetan People?
His Holiness Tenzin Gyatso, the 14th Dalai Lama of Tibet is an incredible human being. A normal human being? No, absolutely not. The Tibetan people including myself see the 14th Dalai Lama as a living Buddha.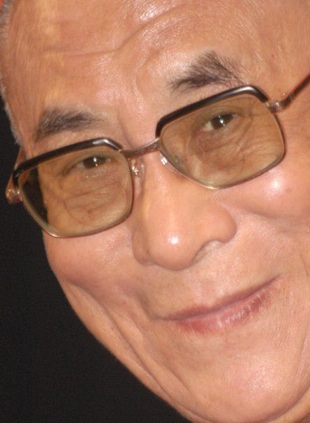 What is a Buddha?


A Buddha is simply someone like you or me who has followed the Buddhist path to enlightenment right to the end. Someone who, with very hard work and determination has studied, meditated and by following the guidance of a qualified teacher closely has achieved the final result. Someone who has learned to control their mind and emotions, discovered who they really are and transcended it all.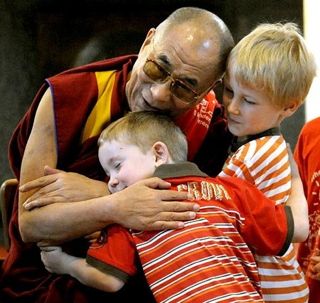 His Holiness, or Kundun as he is also called, is extremely important to each and every Tibetan on this earth. He is their guide, inspiration and an object of love and devotion.
Kundun is considered the embodiment of Chenrezig, the Buddha of compassion. Om Mani Padme Hum is his mantra.


I have seen the amazing love and devotion first hand repeatedly.


Up in the little hill station in the Himalayas, the place the Dalai Lama currently calls home, every single time the Dalai Lama leaves or arrives in the town from one of his trips, all the Tibetans drop whatever it is that they are doing, grab a khata (white traditional offering scarf) and some incense and line the main street to greet him or wish him a safe journey. Every single time for 50 years!!
Have you ever heard of such a thing?


This is great and real devotion.



Personally, I am incredibly inspired by this person who calls himself 'a simple monk.' What I see is a man who works constantly and tirelessly to help others. He travels around the world continuously giving teachings, meeting with heads of state to win autonomy for his people and basically inspiring everyone who crosses his holy path.


The current Dalai Lama's continued insistence upon a non-violent approach is truly remarkable in this age of degeneration and warfare.


The people of India equate him respectfully with Mahatma Gandhi.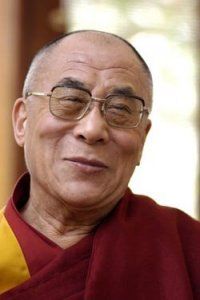 The biography and books by the Dalai Lama are very inspiring and informative. Here you can read some Dalai Lama Quotes or learn about the first Dalai Lama.

Learn about the basic beliefs of Buddhism



Do You Have A Great Story About The 14th Dalai Lama To Share?
The 14th Dalai Lama of Tibet is an amazing being. I have had the great honor (and karma!) of meeting His Holiness several times!
What Other Visitors Have Said
Look below to see contributions from other visitors to this page...

Return to top of 14th Dalai Lama


Return to Tibetan Life Homepage


Buddhism | Om Mani Padme Hum | Alphabet | Flag | Buddha Tattoos | Yoga