Homemade Tattoos
Do it yourself Tibetan and Sanskrit Tattoos!
Below is a picture of a friend of mine from Amdo, Tibet. He made this tattoo himself. (and looks quite proud of it!) As Tibet is known as the land surrounded by snow mountains, a Tibetan guy can be called a snowboy.
Tibetan Tattoo Designs

Tibetan writers frequently use snowboy as a pen-name. It is also used as a nickname, e-mail or chat address and is even the internet connection name we use here in my house!



Tell us about your Tattoo...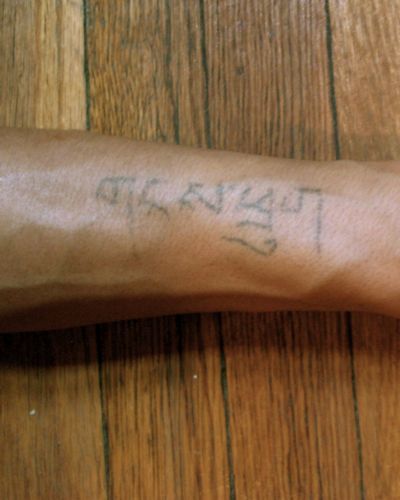 This first of the Homemade Tattoos says 'snowboy' in Tibetan U-chen (with head) script. 'Kang' means snow and 'Trug' means child or boy.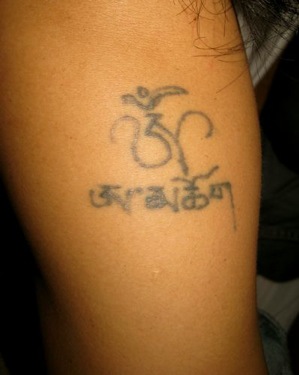 Here is another friend with his name inked on his arm. 'Om Amchog'. The story goes like this:
One day he went to an Indian tattoo artist to get this tattoo done but the man had no idea how to write the Tibetan or Sanskrit script. My friend then went to see a monk at the local monastery. This monk is an expert in the art of Tibetan calligraphy. The monk wrote out the words on his arm. My friend then went back to the Indian guy who merely copied the letters out on his arm with ink. Needless to say, the tattoo did not turn out as well as expected!


Discover Your Dream Tattoo...


*Important note: Do get your Tibetan or Sanskrit script tattoo done with someone who is an expert in the language or it will not turn out as beautiful as you would like!
And do make sure that whatever words you want are translated properly or the Tibetans will make fun of you!




Get your own name in Tibetan on a cool Tee shirt!






Tattoo Designs

Go back to Tibetan Tattoos

Return from Homemade Tattoos to Homepage

More Tattoos | Temporary Tattoos | Buddha Tattoos


Buddhism | Alphabet | Reiki | Dalai Lama | Om Mani Padme Hum Sky Burial | Flag | Soul Star Reiki | Jinlap Reiki