Tashi Delek


Welcome to Tibetan Life's E-Zine!
---
Did you know that Tibetan New Year falls on Valentine's Day this year?
Celebrate by saying 'I Love Tibet!'
Tibetans will mark Losar - the Tibetan New Year - on February 14th, 2010. In the Tibetan lunar calendar, this day marks the beginning of the Iron Tiger Year 2137, a time for change, hope, and renewal. On this day, they celebrate their history, culture and religion.


Celebrate Tibetan New Year! For a Happy Valentine's Day, say 'I Love Tibet!'


How do you say 'Happy New Year' in the Tibetan language?
"Losar La Tashi Delek!" (Lo means 'year' and Sar, short for Sarpo means 'new'.


Read more about Losar traditions 

 here.

Please follow us on Facebook or Twitter



Questions & Answers
Each month, The Tibetan Life e-Zine is created by you with the questions you send me. Do you have a question, comment, or something else you'd like to share with our growing community of Tibetan Life fans? Please don't hesitate to contact me
Recent questions which have been answered:
Can I cut my Tibetan Terrier puppie's fur short?
Is it proper to give a Khata to a visiting Geshe?
What warm up exercise do you do before doing the five Tibetan exercises?
What is the history of Tibetan Tattoos?
---
Did you know...?
The Tibetan language does not have a word for 'guilt'. This is an emotion that has no benefit at all. When a Tibetan or a Buddhist make a mistake that they are aware of, they simply regret the action and promise to try to not to repeat it again in the future. They don't beat themselves up over something in the past repeatedly; this type of action brings no benefit to anyone.


---
A Short Tibetan Buddhist Teaching...
What Buddhism Is About
By Lama Thubten Yeshe

Some people think they know all about Buddhism and Buddhists just because they've read a couple of books. They pick one up, "Hmm. Let's see what this book says. Well, according to this it seems that Buddhists are really extreme. They believe in all sorts of strange stuff." They pick up another: "My goodness, Buddhists are completely nihilistic." They draw all sorts of wrong conclusions based on extremely limited information; they don't see anything like the whole picture. This is very dangerous.

Read more here...


---
Stuck for that perfect Valentines Day gift?
Don't panic, I think I can help you. Yes, it's true, roses and chocolates can be nice for that special someone but...a beautiful shirt with their name translated into the exotic Tibetan language on it can be really exciting to receive!

And...what a perfect way to show your support for Tibet!

This Valentine's day say I love you honey as well as
I Love Tibet! Click here for more info...




---
Who needs a bit of gentle and easy exercise?
Stretch Chair Yoga is a series of low-impact, safe and gentle exercises, postures and breathing techniques will improve your quality of life no matter how old you are.

All the benefits of traditional yoga can be attained. Flexibility, balance, circulation and energy levels will be improved as well as relief from hypertension, anxiety, chronic fatigue syndrome, arthritis chronic pain on limbs and joints etc.

Contrary to popular opinion, Chair Yoga lessons are activities not only for seniors or the elderly. Most of us take our good health and physical fitness for granted. The physically handicapped have no age boundaries, and they are very enthusiastic students.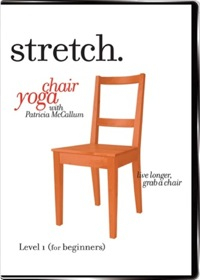 ---
---
Wondering how you can help Tibet?
There are many ways:

Check out the following web sites:


Students for a Free Tibet

International Campaign for Tibet



---