Laughing Yoga
Laughing yoga is a form of yoga in which you have to practice how to laugh wholeheartedly, truly and frankly. Actually, laughing yoga is systematic therapy and while you are learning it, all your tensed muscles will become free. It's also lots of fun!

If you want to develop your laugh into a catching laughter, you can practice it. During your practice of this beneficial yoga, you will learn how to laugh wholeheartedly with yoga breathing. If you have learned how to laugh with proper breathing, then you can bring more oxygen to the body and the brain.


There are so many kinds of psychological and physiological benefits possible through this fitness program. By learning breathing and yogic exercises, your heart will automatically become playful with these fun and easy exercises.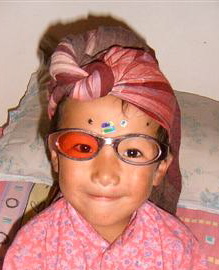 This sweetie naturally practices laughter yoga!


There are different varieties of laughter yoga sessions, clubs and even teacher training courses.
Usually, we think that if we have to laugh seriously we have to feel something funny. But here, you don't need to feel anything if you are aiming to start. Even if you are unhappy, you can start to learn it. Here instructors are teaching you how to laugh as a form of exercise and a way to physical fitness.

In this crazy and stressful world, if you have learned how to chuckle without feeling, you can challenge against your negative situation always.

If you have joined in and learned it, you can understand the importance and precious effectiveness of these laughing yoga sessions. It will make your heart so strong and by tickling your funny bone, you can refresh all your muscles and mind.









Take a look at my chair yoga videos

Return To Tibetan Yoga

Return From Laughing Yoga To Tibetan Life Homepage