Lhasa Apso Pics
Tibetan Dog Pictures And Videos
Lhasa Apso Pics
Lhasa Apsos are beautiful, spirited and devoted little dogs. They are affectionate with their owners and make great pets. This breed can be very obedient to their masters and responds well to motivational training.
Enjoy these Lhasa Apso Pics and Videos!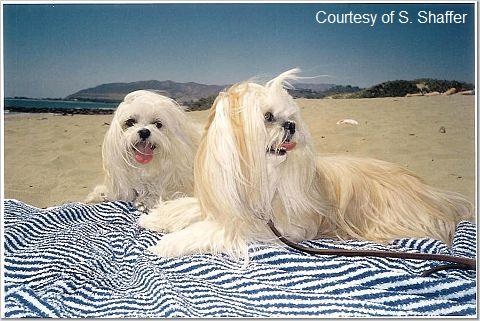 They have a keen sense of hearing and make great watch dogs with their high pitched, yappy and persistent bark.
They become suspicious and nervous of strangers and children and sometimes fight with other dogs though.


Click Here For Dog Training Secrets





Lhasa Apsos are one of the cutest of the Tibetan dog breeds. Maybe that's why everyone is crazy about them!
They travel well but may get upset if left alone for very long.
They can become snappish if surprised or upset, and begin to display guarding behaviors. These negative behaviors can be reduced or changed if the dog is treated and trained properly.
This kind of dog was bred as an interior sentinel in the Buddhist monasteries, who alerted the monks to any intruders who entered.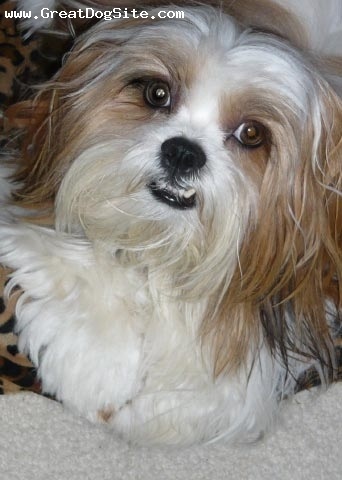 According to Wikipedia, The dogs are "referred to in Tibet as Apso Seng Kyi, which can be translated as "Bearded Lion Dog", the dog's primary function was that of a household sentinel, guarding the homes of Tibetan nobility and Buddhist monasteries, particularly in or near the sacred capital city.


Do you have a story, business, question or information about Tibetan dogs?
Just fill in the form below to share, it's easy!
What Other Visitors Have Said
Click below to see contributions from other visitors to this page...

Lhasa Apso - Advice Needed

Question: we have two lhasa apsos. Every now and then, I grill lamb chops. Bella goes running straight under the bed and won't come back out until the …
This sweetie is one of the cutest puppies I've ever seen. These small critters have amazing characters and are loyal companions.
They often show happiness by rubbing their head on their owners, running and rolling around, or sitting on their owner's feet. Sweet!



Return To Tibetan Dog

Tibetan Mastiff

Return From Lhasa Apso Pics to Tibetan Life Homepage