Tibetan Trips of my heart in this Life!!
by Beat kentaro
(Thailand)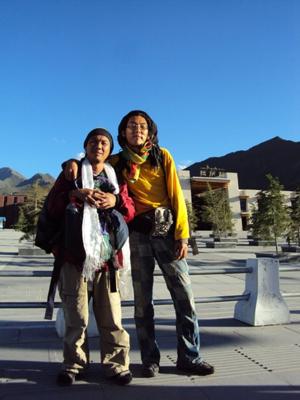 Tashi Delek!


I been to Tibet 2 years ago...I start from Thailand to Laos - China - Tibet and Nepal...I made ​​a 3-day permit into Tibet. It was another three-day retreat. And find a way to cross to Nepal by local bus. But it did not survive. The conflict before it goes to the Thai Baht was 2,500 (x3) baht ( I retreat 3 days and the china Gov. take money 2,500 thb per day ). I was forced to go by plane to go down to Kathmandu. but 6 days in Tibet I saw The true things and some story...how china make with Tibetan, and now I'm in a member of United Nation for Free Tibet...
I get many story about me in Tibet but...Sorry, I'm not expert in English!!!
Join in and write your own page! It's easy to do. How? Simply click here to return to Tibetan Travels.