Tibetan Recipes for Meat and Veggie Bread
Tibetan recipes for meat and veggie pastry or bread can make a quick and delicious healthy meal or snack. Whether you need a fast and easy recipe for lunch, dinner or party hors d oeuvres, take a look at these healthy meal recipes. Make exotic gourmet food from the Tibetan plateau with these cooking tips.
Tibetan Recipe - Sha Baley - Meat Pastry (Bread)
Serves: 4 or 5


Ingredients
* 3 finely chopped medium Onions 1 tablespoon of freshly ground Ginger and Garlic
* 2 tablespoons of Cooking Oil
* 1/2 teaspoon Ground Cumin
* 1 tablespoon of Cooking Salt
* 2 tablespoons of Soya Sauce
* 1 teaspoon of Sesame Oil
* 2 tablespoons of Hot Water
* 2lb Minced Lamb or Beef
* 6 cups of Self-Raising Flour * Cold Water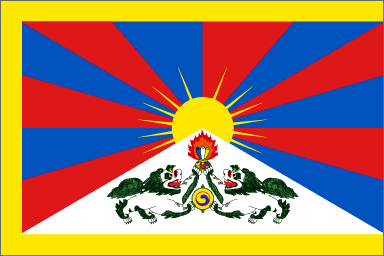 1. Add the cold water to the flour a little at a time.
2. Knead the dough for about 4-5 minutes.
3. Leave the dough to stand for a while at room temperature.


1. Add the hot water, chopped onion, oil, salt and spices to the mince and mix them well.
2. Roll out the dough as thin as possible (on a well floured surface) and cut them into 4 inch rounds.
3. Put 2 teaspoons of the meat mixture on the round and flatten it down a little.
4. Put another round on top and pinch the edges together tightly.
5. Deep fry the sha-baley in moderately hot oil (only cook a few at a time).
6. Drain thoroughly on kitchen roll.
7. Sha-baley can also be shallow fried on a low gas (but remember to fry the mince and onions first).
8. Serve the sha-baley hot with chilli sauce.


For Veggie Tibetan Pastry just put in your favorite vegetables instead of the meat! Easy and quick dinner recipe!

Courtesy of Asia Recipe.









Return to Tibetan Food

Return From Tibetan Recipes To Tibetan Life Homepage

Tibetan Yoga | Funny Quotes About Life | Best Yoga Dvds | Hand Yoga